Jeff Vrchoticky - President/Chief Executive Officer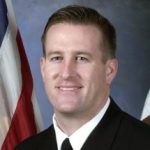 As founder, Jeff uses a 'customer first' business philosophy to drive VFI's growth and success. Jeff is a retired Naval Officer who excels in program management, organizational development, and strategic planning, skills he honed over 30 years in the fields of IT and Intelligence. He offers specialized knowledge in Information Operations, which encompasses computer network operations and operations security, and Cyber Operations, gained during joint assignments with the Department of Defense (DoD), National Security Agency, and Defense Intelligence Agency. His expert analysis and help in developing policies and procedures impacted DoD's cyberspace operational domain. Jeff has fulfilled numerous IT CONUS and OCONUS contract assignments for Federal agencies, including the Army's Program Executive Office Enterprise Information Systems (PEO EIS). Jeff earned an MBA from University of Phoenix and a BS in Human Services from Wayland Baptist University
Bryan Anderson - Vice President of Operations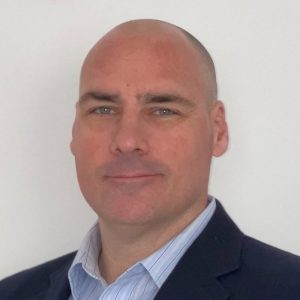 Bryan is responsible for VFI's Projects Portfolio. An IT professional with more than 20 years of experience in both the military and private sectors, he has worked with industry leaders in the defense and aerospace community. Over the course of his career he has served within multiple IT disciplines, including networking, systems administration, information security, systems integration, and program/project management. Prior to joining the VFI team, Mr. Anderson spent more than ten years involved with the development, deployment, and management of multiple U.S. Army geo-spatial intelligence programs in support of Operations Enduring Freedom (OEF), Operation Iraqi Freedom (OIF), and Operation Freedom's Sentinel (OFS). Mr. Anderson holds a Bachelor of Science in Computer Information Systems from the University of North Texas and maintains multiple technical certifications.
James Billings - Vice President of Business Development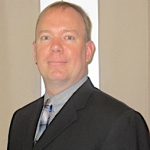 Jim Billings drives VFI's IT business development in CONUS and OCONUS. During an era of continuously shrinking budgets, Jim has successfully delivered IT and Telecommunications solutions and services to customers within the four major branches of the Department of Defense and multiple Federal agencies. Jim's career began soon after the passage of the Telecommunications Act in 1996 with Comtel Group, Inc. He then went to work for Bolt, Beranek, and Newman (BBN), which later became GTE Internetworking Powered by BBN. Prior to joining VFI, Jim worked at Mutual Telecom Services as a Program Manager and Deputy Director of Managed Services, and as Director of Sales for Tyto Athene, LLC, formerly known as Black Box Government Solutions. He graduated from Ohio University cum laude and holds a Bachelor of Arts in Sociology, with a minor concentration in the German language.